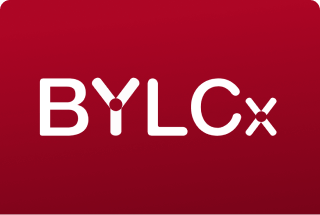 English Grammar Essentials
The course teaches a few essential grammar rules that will help you write error-free English. These rules include the most common errors seen in everyday writing.
The rules are taught with examples that are faulty and subsequently corrected. That way, the learner can see both the faulty and corrected version, enhancing their learning. Following the lessons, the course offers practice problems to reinforce the learning.
The rules tested in this course are also the most tested rules in any grammar test, be it for a professional placement test, academic test, or standardized test. The course is suitable to professionals and students alike. It will help the learners brush up their grammar skills and write flawless English.
.


01. Normal Sentence Pattern | English Grammar Essentials by BYLCx

02. Understanding Subject | English Grammar Essentials by BYLCx

03. Verb Complements | English Grammar Essentials by BYLCx

04. Modifier | English Grammar Essentials by BYLCx

05. Basics Rules of Verb | English Grammar Essentials by BYLCx

06. Verb Phrase | English Grammar Essentials by BYLCx

07. Irregular Verbs | English Grammar Essentials by BYLCx

08. Subject Verb Agreement | English Grammar Essentials by BYLCx

09. Subject Verb Agreement (Continued) | English Grammar Essentials by BYLCx

10. Subject Verb Agreement Constructions | English Grammar Essentials by BYLCx

11. Verb Tense | English Grammar Essentials by BYLCx

12. Diction Errors | English Grammar Essentials by BYLCx

13. Diction Errors (Continued) | English Grammar Essentials by BYLCx

14. Diction Errors (Continued) | English Grammar Essentials by BYLCx

15. Parallel Construction | English Grammar Essentials by BYLCx

16. Double Negative | English Grammar Essentials by BYLCx

English Grammar Essentials

English Grammar Essentials